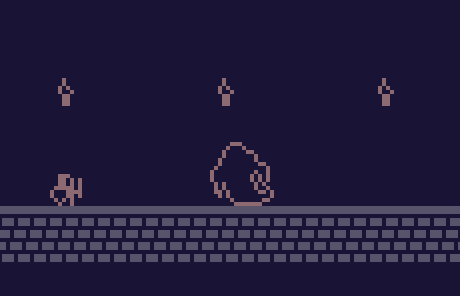 It May Seem Impossible
Sometimes things seem impossible... but maybe there's a way forward.
Controls: use the arrow keys to move and advance dialog.
This is a very short, retro style game made in three hours for Trijam 174: "Game based on a quote". It's a game about fighting ghosts and other things, addressing some of the exhaustion and mental strain most of us are very familiar with these days. Total playtime should be 5 minutes or less. There is only one ending.
Tools used:
Bitsy: https://ledoux.itch.io/bitsy
Bitsy muse UI: https://kool.tools/bitsy/tools/bitsymuse-ui/
Beepbox: www.beepbox.co